1 to 3 capsules in the morning
"Feel better and more focused all day long" *
Paneuromix contains a sophisticated blend of natural ingredients that improves memory and contributes to a normal focus and energy. The natural, high quality Paneuromix capsules boost your brain function. Click here for the article about Paneuromix in Men's Health via Blendle (dutch).
The trusted formula used by more than 30.000 people in 68 countries.
* Individual results may vary
The powerful ingredients in Paneuromix per serving size
EVERYTHING YOU NEED TO KNOW AND MORE
---
Alpha-GPC 250 mg
Alpha-GPC is short for L-Alpha Glycerylphosphorylcholine; a natural choline compound (vitamin B5) and precursor for acetylcholine. Acetylcholine is a neurotransmitter of incredible importance for short-term memory and learning processes. Alpha-GPC is easily absorbed by the body.*
* Individual results may vary
YOU MUST BE A VERY CAREFULL PERSON
WE RESPECT THAT, THAT'S WHY WE LIKE TO ANSWER YOUR QUESTIONS
1
 How long will it take to work?
Most people experience effect within half an hour after intake. The effect will continue to increase with a peak after two hours, and then gradually decreases.
We recommend taking one capsule at breakfast or before activities that require focus and concentration such as studying or working on a project.
3 
Why is there no caffeine in FOCUS²?
We chose a caffeine-free product. Caffeine for sure stimulates but can also create nervousness. Moreover, it is still allowed to drink one or two coffees, as some people like to "activate" FOCUS² even more by taking some caffeine. By not adding caffeine to our formula we let you decide for yourself.
4 
Are there any side-effects?
FOCUS² effects processes in the body. Side-effects are therefore possible but rare due to the natural basis of the ingredients. Possible side-effects are headaches, nausea and a light feeling in the head. Don't use FOCUS² when pregnant.
5 
What is the difference between FOCUS² and Paneuromix?
FOCUS² is really targeted at boosting focus, concentration and mental clarity. Paneuromix has a broader and more nootropical effect. Paneuromix will work throughout the whole day and we recommend taking it in the morning. Focus² can best be taken one to half an hour before a mental exertion, and reaches its peak about two hours after intake.
6
 Can you combine FOCUS² with Paneuromix?
You sure can. In this case we recommend taking Paneuromix in the morning, and FOCUS² one or half an hour before the mental performance is about to take place (exams, meeting a deadline etc.). Optionally you can adjust the dose in this case. For example, take one Paneuromix capsule less in the morning than you usually do.
Inside US and EU it is send and packed by Amazon outside these regions is it shipped in a strong envelope box
8
 Safety and quality checks of FOCUS²
FOCUS² has a strict quality code. For all our substances we request Certificates of Analysis at the manufacturer that show the ingredient specifications, contaminations and relevant chemical information. In addition, we routinely monitor each batch according to a HACCP-protocol.
Click on this link for the latest report. For an overview of all reports and certificates please click here.
Focus on your goals!
Every day we receive so much information, and distractions are all around us. By supporting your brain, you take control again.
try it now

By supporting your memory you can easily pull important information from it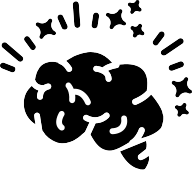 A supported focus makes working and studying easier

Keep a good mental stamina with supported energy levels

An adaptogenic effect means it supports a balanced energy and stresslevel
For a smarter, simpler and healthier lifestyle
Subscribe now to the Paneuromix newsletter and receive regular updates by mail.