Mental energy in a capsule
Boost
"One small pill for man, but a giant boost for your brain"
Neil Headstrong 2018
Booster Caps are designed as an add on product for Paneuromix or FOCUS2, but can also be used singular for people that like the mental boost of caffeine.
The powerful ingredients in BOOSTER CAPS per serving size (1 capsule)
EVERYTHING YOU NEED TO KNOW AND MORE
---
Caffeine 100 mg
Gotu Kola, also known as Centella asiatica, has been used as a brain tonic for centuries. Despite the similar name Gotu Kola has nothing to do with Cola and does not contain caffeine. *
* Individual results may vary
---
L-Theanine 100 mg
L-theanine is an amino acid found in tea (although to reach the dosage used in FOCUS² you would have to drink an awful lot of tea). It is used in many soft drinks in Asia as an alternative to caffeine. *
* Individual results may vary
---
B3 (Niacin) 5 mg
Vitamin B3 has been added due to it's effect on circulation. *
* Individual results may vary
---
YOU MUST BE A VERY CAREFULL PERSON
WE RESPECT THAT, THAT'S WHY WE LIKE TO ANSWER YOUR QUESTIONS
---
1

How long will it take to work?
Most people experience effect within half an hour after intake. The effect will continue to increase with a peak after two hours, and then gradually decreases.
---
2

How to use BOOSTERCAPS?
We recommend taking one capsule at breakfast or before activities that require focus and concentration such as studying or working on a project together with Paneuromix or FOCUS2.
---
3

Why is there caffeine in BOOSTERCAPS?
Both Paneuromix and FOCUS2 are caffeine free because this prevents jitters. But caffeine can boost cognitive performance and for those days of extra demands, or for people that like caffeine in general we created BOOSTERCAPS.
---
4

Are there any side-effects?
BOOSTERCAPS effects processes in the body. Side-effects are therefore possible but rare due to the natural basis of the ingredients. Possible side-effects are headaches, nausea and a light feeling in the head. Don't use BOOSTERCAPS when pregnant.
---
5

What is the difference between FOCUS²,Paneuromix and BOOSTERCAPS?
While FOCUS2 and Paneuromix can be used mostly single, BOOSTERCAPS was especially designed to be used as a "sidebooster" for these two supplements. In this way you give an extra energy and focus boost.
---
6

Can you combine BOOSTERCAPS with FOCUS² or Paneuromix?
Definitely, it was designed this way.
---
7

How are BOOSTERCAPS send?
Inside US and EU it is send and packed by PostNL outside these regions is it shipped in a strong envelope box
---
8

Safety and quality checks of FOCUS²
FOCUS² has a strict quality code. For all our substances we request Certificates of Analysis at the manufacturer that show the ingredient specifications, contaminations and relevant chemical information. In addition, we routinely monitor each batch according to a HACCP-protocol.
Click on this link for the latest report. For an overview of all reports and certificates please click here.
---
Do you need an extra boost? *
Use as single supplement or sidebooster for Paneuromix or FOCUS2
try it now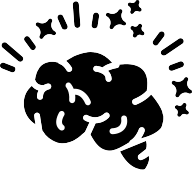 A supported focus makes working and studying easier

Keep a good mental stamina with supported energy levels
For a smarter, simpler and healthier lifestyle
Subscribe now to the Paneuromix newsletter and receive regular updates by mail